An effective system to increase app visibility and boost downloads is (ASO) App store optimization guide. You can improve your App Store Position and encourage more users to download your app using the appropriate tactics.
This manual offers advice on how to increase organic search results for prospective new consumers and optimize your App Store Page.
Establish Your Growth Goal & Audience.
Before anything else, make sure you're clear on your growth goal and target audience. App store optimization is all about making it easier for the right users to discover your app and make an informed decision to download it.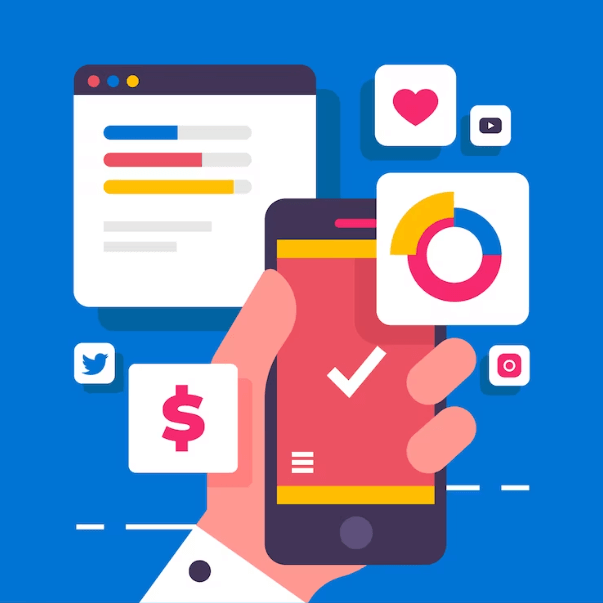 This means you need to understand which audiences are most likely to convert, then use this data to drive your ASO efforts and target them in the right way.
Research Competitors & Track Changes in the App Store.
Knowing your competition is essential when optimizing your app. Keep an eye on what's happening in both Google Play and App Store by proactively monitoring how competitors are performing.
Track changes to their screenshots, descriptions, titles, and other campaigns they might be running. This can give you insights into which approaches they are taking to bring in more downloads — enabling you to replace or complement those efforts with your own strategies.
The app name is the first thing users see upon discovering your app on the store, and it is crucial to your App Store Optimization (ASO) efforts. Make sure that the keywords you're targeting are featured in the app name, as this can increase your chances of appearing higher up in search results.
Additionally, keep the name concise and easy to remember. Having a clear, crisp title that accurately describes what users can expect from your app is key to a successful App Store Optimization Guide.
Develop an Impactful App Description and Design Creative Artwork.
Once you've finalized the app title, it's time to create an impactful, accurate, and user-friendly description. This content will give potential customers more information on your app and its features. Make sure to use relevant keywords in the copy of the description, as this will help your app appear higher up in search results.
Additionally, make sure to include visually strong artwork that helps convey interesting facts about the app — using screenshots and videos can be incredibly helpful in this regard.
Promote Your Mobile App with Targeted Ads, Landing Pages, and More.
The visibility and downloads of your app can be greatly increased by making an investment in mobile app advertising.
Make sure you're targeting the appropriate audience if you want these campaigns to be as effective as possible.
Utilize categorization data wherever you can to development and professional ad copy that speaks to various users.
For easy tracking, you can also design unique landing pages for each campaign. To keep potential users thinking about your apps, you also might set up re-targeting campaigns.
Here is a thorough ASO Checklist to Help you Increase the Visibility of your App in the App Store:
Keywords Research appropriate keywords thoroughly to find those with a large search volume and little competition.
Make sure your app's title and subtitle include your goal keywords, are attractive to consumers, and are informative.
Description: Write a detailed and compelling app description that includes the target keywords and provides an overview of the app's features and benefits.
Visual Assets: To create a good first impression and highlight the app's major features, optimize your app's icon, screenshots, and video preview.
App ratings and reviews are important components of the app store ranking algorithm, therefore encouraging customers to give positive reviews and ratings.
Localization: Customize your app store listing to attract particular locations and languages.
(FAQ): Frequently Asked Questions
How do I optimize my app store?
·Put your attention on the main features and distinctive qualities of your software.
·To improve your app's visibility in search results, use relevant keywords.
·Use no more than 80 characters in the brief description.
·Highlight the main characteristics and abilities.
·Use understandable language that is basic and clear.
·Think about including a call to action, such as "Start using now" or "Download now."
·Test many versions of your description to see which is most attractive to users.
How does App Store Optimization work?
The process of increasing a mobile app's visibility and position in an app store, such as the Apple App Store or the Google Play Store, by optimizing components such as the Title, Keywords, Description, and Screenshots is known as App Store Optimization (ASO). Making the app more engaging to users and searchable is the goal of ASO, which should improve app downloads and engagement.
How much is App Store Optimization?
Depending on the complexity of the app, the level of competition in its category, and the specific ASO services needed, the cost of app store optimization (ASO) will vary significantly. While some ASO tasks can be completed internally for little to no cost, others may call for a considerable monthly investment in professional ASO services that can cost anything from just a few hundred to several thousand Dollars.
What is the future of App Store Optimization?
The future of app store optimization (ASO) is expected to keep evolving and growing as app stores become more competitive and more businesses use mobile apps as a crucial part of their digital strategy. Artificial intelligence, machine learning, and data analysis will probably receive more attention in ASO in order to enhance app listings and encourage user acquisition and engagement. ASO will keep being a key tool for assisting companies in connecting with and engaging with their target market. As long as companies prioritize app store optimization and continue to recognize the increasing importance of mobile apps, ASO has a bright future.
Also, Read- App Store Optimization Tools Checklist | How Much are ASO Tools?